Dog Hoodie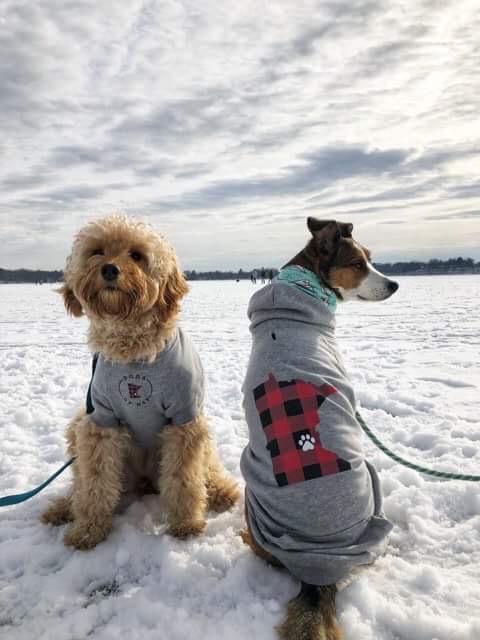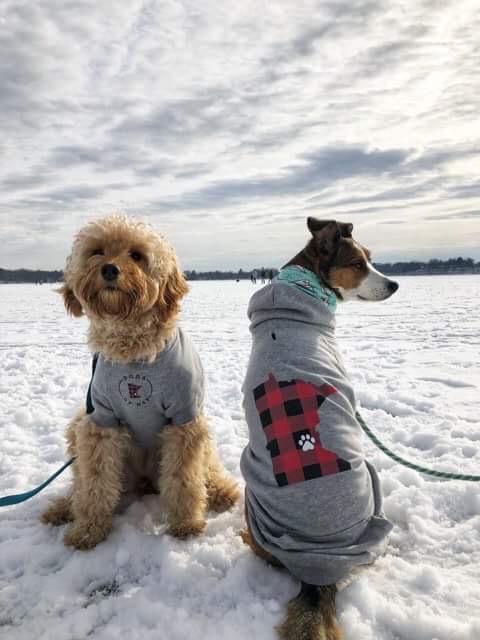 Dog Hoodie
Your pup can show off their MN pride in this dog hoodie (plus there's a matching human hoodie)! Kangaroo pouch also doubles as storage for treats, poop bags, or whatever your pup desires. 65% polyester, 35% cotton.
Designed and printed in Minnesota.

Please review sizing before ordering. Measurements are of the actual product, not of the pet they fit.
XS - Length 9" | Chest 14" | Neck 11"
S - Length 11.5" | Chest 18" | Neck 13"
M - Length 15.5" | Chest 22" | Neck 15"
L - Length 19.25" | Chest 25" | Neck 16"
XL - Length 24" | Chest 30" | Neck 18"
2X - Length 29.5" | Chest 38" | Neck, 26"
3X - Length 32" | Chest 40" | Neck 28" (3X comfortably fits a Great Dane and Doberman, so it will fit some giant breeds)